COMPARE PRODUCTS
You have no items to compare.
SECURED BY
About us

We're a family business that's been established for 35 years, and the skills that we've developed over that time and our knowledge of our industry means that we are leaders in our field. We started our manufacturing life in a shed with 2 people. We've come a long way since then and we have now become the most trusted manufacturer of safety clothing and equipment for the welding and allied industries in the UK. We're reliable and extremely proud of what we do.

Quality promise
We're dedicated in our belief in never compromising on quality. It's that belief that has brought us to where we are. This ethic and our belief that British manufactured products are unequalled in quality over others has enabled us to keep and grow our loyal customer base. We're highly skilled. We've passed our accumulated knowledge, experience and skills through generations of personnel. Our team possess extremely valuable, professional skills, both traditional and modern which have been developed over many years. Above all, we like to keep our relationship with our customers personal - we're highly consultative and pride ourselves on our friendly approach. We like to get to know our customers.

Product development
We listen. Listening to the needs of the welding, construction and allied industries has been at the forefront of our growth. Our products have been developed through an industry led approach with every product being developed through discussion with representatives from the industry. Our products are manufactured in our UK based facility, and therefore, we are able to offer a bespoke manufacturing service, without the lengthy timescales of imported solutions.
Trusted by big brands
The Tusker range of products has been trusted by some of the most prominent companies in Britain including Rolls Royce, London Underground, Caterpillar, Babcock Marine, Great Western and Travis Perkins. We're flexible, and because we have a diverse manufacturing capability, we've had the opportunity to fulfill requests within many remits. We have an excellent reputation for reverse engineering.

Our people
Our team consists of a diverse range of skilled personnel, including technical experts, industrial machinists, pattern cutters and fabricators who possess both traditional and modern skills. Our management team are in constant consultation with the industry to ensure that our product development strategies grow with needs.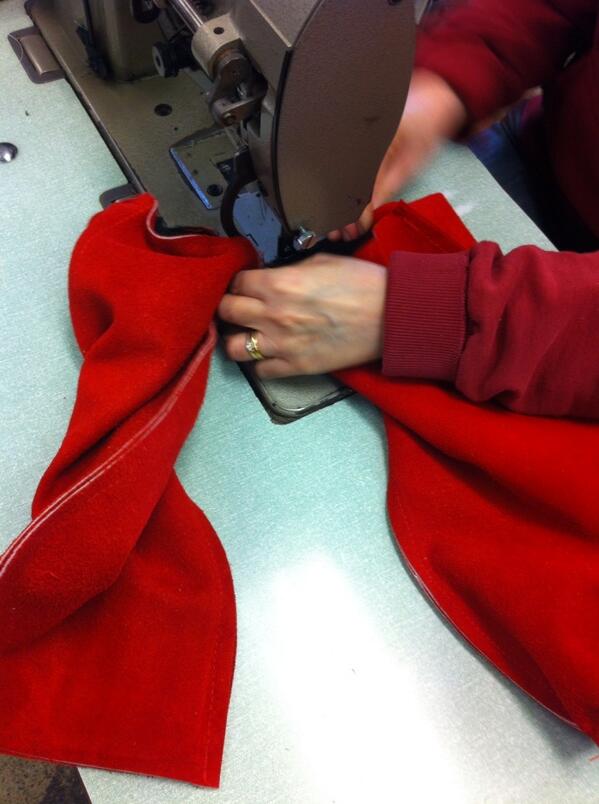 Looking after the environment
We care about our environment, so we try and do our bit to conserve our resources. We are constantly looking at ways of ensuring the minimum of waste output from our company. We recycle materials from every stage of our production process. Safe materials that cannot be re-used in house are donated to other organisations for either recycling or upcycling. We donate our safe waste to local charities who use it for arts and crafts for local children. We also actively source materials that are the safest for the environment. For example, the PVC that we use does not contain DEHP (DOP) plasticisers which are harmful to aquatic and terrestrial eco systems.

Looking after British manufacturing
We are passionate about British manufacturing. We have developed an extensive apprenticeship scheme so that the valuable skills which are so important to our sector are passed onto the younger team members. We feel that we have a duty, not only to our own company, but to British manufacturing as a whole to ensure that these skills are kept alive.
Would you like to find out more about us?
To talk to our team, call 01752 201000.